Sony Center
at Potsdamer Platz
d u r c h z u g
17.6.-31.12.2004


Angelik Riemer: "Book of life"
Angelik Riemer is showing paintings which are related to the location and the space.
"Book of life" is a painting consisting of 10 pieces and is put together as a paravent standing on the floor in west-east direction. Painting becomes sculpture.
It is her intention to bring together the german-japanese dialogue. The paravent will be turned around after three months and then the reverse side will be enclosed.
The 9-part-series titled "BRUECKE" and "HASHI" are hanging on the wall. "hashi" is the japanese word for "bridge": Because of this the Sony Center becomes an interface between Japan and Germany and symbolic for an intercultural meeting point.
Riemers abstract-flowing colour-compositions mostly are made in a series of pictures in which she developes for the intended space. She works with hand-widths brushes and lets the colours flow over the light and dark shaded canvas.
The flow of colours join together into a network which flow over the edges to join into the series of pictures to make a dialogue.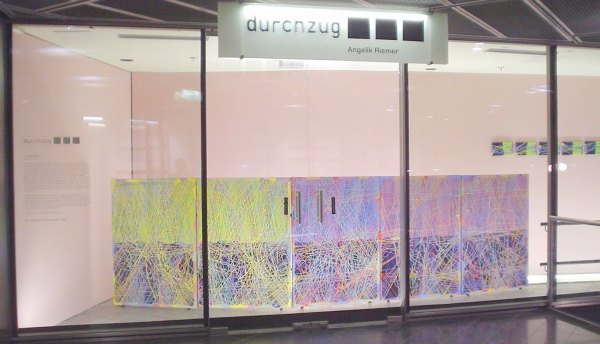 www.artefakt-berlin.de
www.angelikriemer.de



Sony Center
am Potsdamer Platz
d u r c h z u g
17.6.-31.12.2004


Angelik Riemer: "Book of life"
Angelik Riemer zeigt eine orts-und raumbezogene Malerei.
Das "book of life" ist ein 10-teiliges Bild, das als doppelseitiger Paravent montiert wird und in west-östlicher Ausrichtung auf dem Boden steht. Malerei wird zur Skulptur. Ihr Anliegen ist es, den deutsch-japanischen Dialog zu symbolisieren. Der Paravent wird nach drei Monaten umgedreht, und dann wird die Rückseite sichtbar. Zwei neunteilige Bildserien mit den Titeln "Brücke" und "Hashi" hängen an der Wand. Hashi ist das japanische Wort für Brücke: Das Sony Center wird so zur Schnittstelle zwischen Japan und Deutschland und symbolisch zu einem interkulturellen Treffpunkt.
Riemers abstrakte fließende Farbkompositionen in Eitempera-Technik entstehen überwiegend in Serien, die sie auf den jeweiligen Raum bezogen installiert. Sie arbeitet mit handbreiten Pinseln und läßt die Farbe von allen Seiten über die flächig hell-dunkel eingefärbte Leinwand fliessen. Die Farbflüsse verdichten sich zu einem Netzwerk, das über die Farben der Bildränder den Dialog zwischen den Bildteilen aufnimmt und fortsetzt.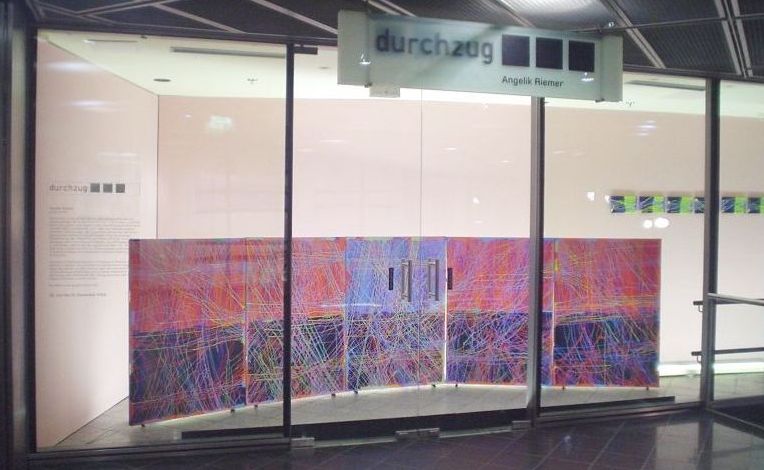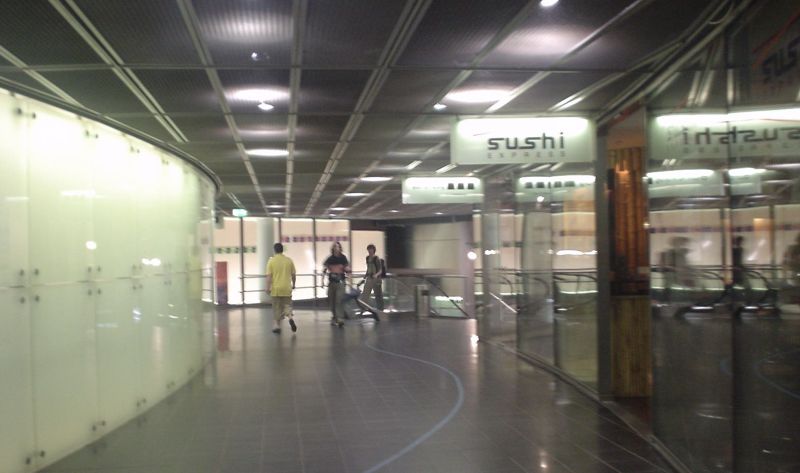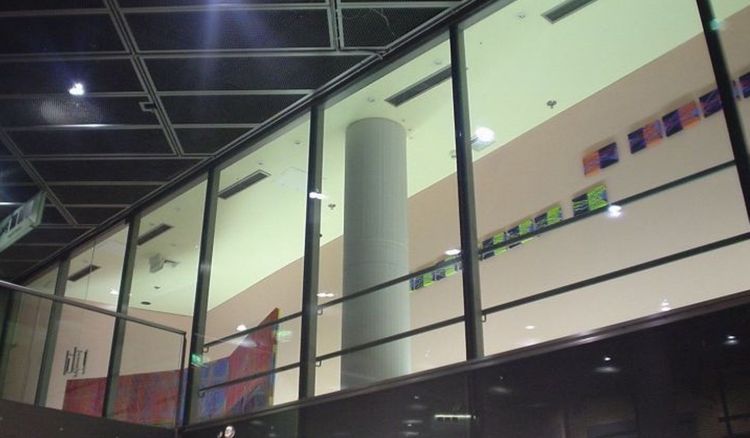 www.artefakt-berlin.de
www.angelikriemer.de